CS1 + Push Paddle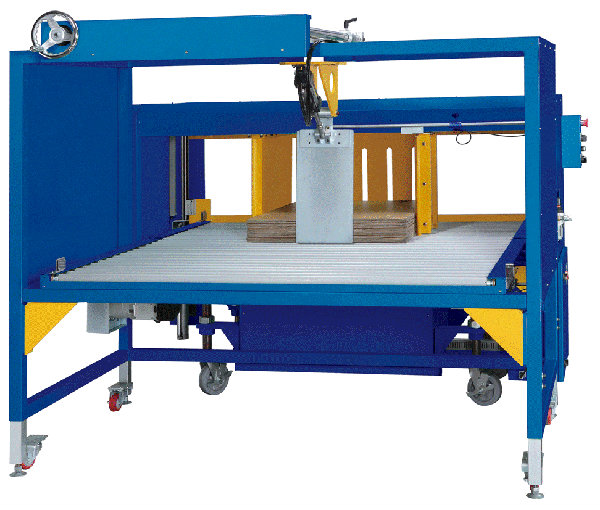 CS1+push paddle
Product Name :
Automatic Squaring Machine + Push Paddle
Description
The squaring machine has been designed to square a stack of articles with its end and side surfaces perfectly with its top and bottom surface, in order to improve the stack quality of the bundles. Integrated with the existed horizontal conveyor system for transporting a stack of articles into the squaring zone, and also outfeeding to palletizing system, the squaring machine handles the bundles squared-up to alignment of surfaces.
CS1 squaring machine definitely speed up your production since it handles the bundles to be grouped uniformly. The precise squaring process decreases greatly loading/organizing tasks for assembly line workers. Form corrugated material and level up stack quality, CS1 gives your a better resolution handle and organize into bundle stacks!
Features
Side Squaring & bundle stop device
Heavy duty knurled roller conveyor
Conveyor speed adjustable
Squaring by pneumatic control system.
Mitsubishi PLC
Safety shields
Option: Combined with fully-auto bundle push paddle Machine
Option: Combined with A68C, Elite-AR or A93-AR
Specification
9~50 m/min
680~1010mm
445 kgs
L800 x W1960 x H1440 mm
0.25 KW
110/230V, 50/60Hz, 1PH; 220/230/380/415/440V, 50/60Hz,3PH