S-555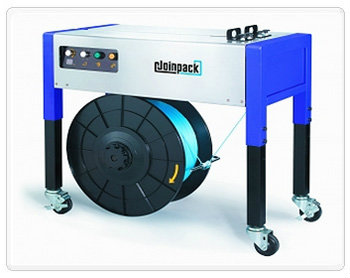 5mm Semi-automatic Strapping Machines S-555
Product Name :
Narrow 5mm Strap Semi-auto Strapping Machines
Description
Economical choice for limited strapping usage, bottom seal semi automatic strapping machines now offers you a simple option to apply packaging load securement with low maintenance costs and ease of operation, designed for all general industrial applications. With the use range from 5mm narrow strap to 15mm, it can help you reduce the cost while packing packages firmly and properly. Its electronic tension outside adjustment designs allows operators to precisely set the strap tension.
Using polypropylene strap, this banding equipment which owns its aesthetic design and easy-to-operation characteristic is suitable for offices and shops. Manufactured in Taiwan, this semi-auto strapping machines provides you the best packaging experience.
Features
Reliable tensioning system
Big main roller driven by DC motor
Wide tensioning range available from 2 to 40 kg
Smart cutting system
Cut various thickness straps without adjustment
Run on both thin (0.4mm) and narrow strap (5mm)
Simple mechanical parts, easy maintenance
PCB: Plug and play system, easy replacement
Easy to access track guide and main roller
Outside tensioning adjustment with indicator
Table height adjustable from 750mm to 830mm
Specification
2 sec./strap
2~40kgs
5,6,9,12,15.5mm adjustable
Heating element
200,230,280mm specified
100/110/220/230/240V, 50/60HZ, 1PH
750~830mm adjustable
0.57kw
L845 x W430 x H750mm
W45 x H25mm
65kgs
2 sec./strap