ESM-450HD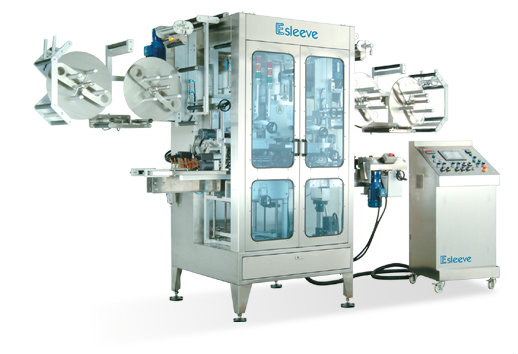 Capability
01.Capable to apply labels sleeved for bottle tamper evident and bottle body at the same time.
02.Remain 50% production without stopping when change films.
03.Independent PLC control box is designed sloped to meet human-factors engineering.
04.Two material unwinds providing materials, spliced table is designed for convenience and quick work.
05.Automatically detect and remove the splicing film, avoid releasing the products with binding film..
Copability with
Sleeve Feeding Group ------------------------------ 2 Units
Driving Device ------------------------------ 2 Units
Shooting Device ------------------------------ 2 Units
Cutter ------------------------------ 2 Units
Holder ------------------------------ 2 Units
Bottle Feeding Screw ------------------------------ 1 Unit
Level Control Group
Holding Device ------------------------------ 1 Unit
Brush Device ------------------------------ 2 Units
Label Spliced Detector& Removed Air Blower ------------------------------ 2 Units
Label Running Out Detector ------------------------------ 2 Units
Label Blocked Detector ------------------------------ 2 Units
Specification
| | |
| --- | --- |
| | ESM-450HD |
| | 1150 (L) × 39000 (W) × 2082 (H) mm |
| | About 8.0KW |